NEXT GEN - Supporters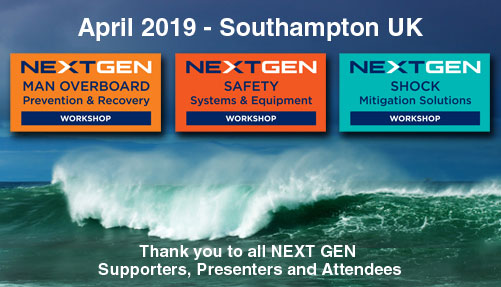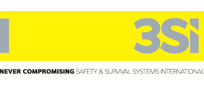 3Si - Safety & Survival Systems International group has a large portfolio of marine safety products and services covering commercial, leisure and military markets. 3Si specialises in worldwide supply, service and hire of marine safety equipment. Brands include Ocean Safety, Challenger, Kru, Revere Survival, Typhoon, Neil Pryde Sailing.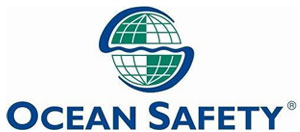 OCEAN SAFETY specialises in the worldwide supply, distribution, service and hire of marine safety equipment and aviation safety products including liferafts, lifejackets and EPIRBs. Customers include ship and superyacht builders, round the world racing, cruising yachts and the UK Ministry of Defence.


DYENA Offshore is a vessel and crew health monitoring solution designed to aid operators in managing the fleet and wellbeing of their staff. Features information on position, performance and crew manifest plus recording acceleration and vessel motion in 6 axes. System can monitor and review engine parameters, vessel use for condition based maintenance and provide man overboard alerts


Seakeeper is a computer controlled gyroscope designed to eliminate boat roll. The system requires modest electrical power, has no outside appendages and can be installed virtually anywhere onboard. Computerized control and vacuum technology make Seakeeper a practical anti-roll gyro for vessels from 9 metre and upwards.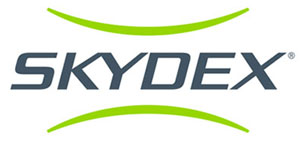 SKYDEX® is a global leader in impact mitigation and cushioning solutions. Installed in 20,000 military vehicles and 6,000 marine craft, SKYDEX's proprietary technology is engineered to excel in the harshest and most demanding conditions. By customizing their technologies to meet specific market requirements, SKYDEX maximizes product and end-user performance. SKYDEX is dedicated to Protecting Things That Matter®

The SHOXS engineering team works closely with customers to develop a wide range of technology led products to meet the shock mitigation requirements of boat builders and end user organisations. The objective is high quality engineering coupled with a variety of configurations to meet the widest range of applications. The SHOXS product line is constantly advanced through sea trials, lab testing, science and engineering.


SCOT SEAT have developed the knowledge and experience to provide world class marine seating solutions. The marine range includes shock mitigation jockey and helmsman style seats, crew and passenger seating. In-house skills include metal fabrication, joinery, upholstery, spray painting / coating and composite manufacture. Scot Seats Group design and manufacturer seating for multiple transport sectors.


SHOCKWAVE design, develop and manufacture a range of marine suspension seating. Shockwave ICE - Integrated Control Environment - are suspended cockpits designed to provide adjustable, multi-axis shock mitigation for vessel crews, equipment and electronics. Shockwave is dedicated to marine safety and adventure with a history of taking products into some of the most severe open water conditions on the planet.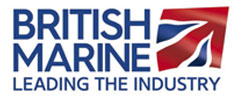 British Marine members come from 4,200 businesses in the UK leisure, superyacht and small commercial marine markets. The turnover of those markets is worth around £2.8 billion. British Marine work with members to achieve sustainable growth in a competitive global environment through the provision of world-class goods and services.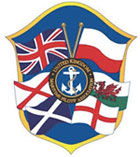 The United Kingdom Maritime Pilots' Association (UKMPA) is the representative professional body for authorised Pilots in the United Kingdom. The UKMPA is affiliated to the International Maritime Pilots' Association (IMPA) which holds consultative status as an NGO at the International Maritime Organisation (IMO).

Southampton Marine and Maritime Institute (SMMI) is a unique and internationally recognised centre of excellence for research, innovation and education. SMMI work spans the natural ocean environment (marine) and human use of the sea (maritime). SMMI is a distributed community of academics and researchers located in Southampton UK and around the world.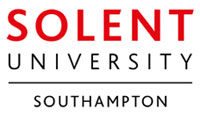 Southampton Solent University is setting out plans to become the global provider of choice for the maritime sector through its new Maritime Strategy 2020. The strategy sets out a range of priorities to strengthen and embed maritime provision across the University. Course include Engineering & Yacht design, Shipping & Port Management, Maritime Business.

SSA membership includes shipyards, commercial boat builders, equipment manufacturers, service providers and research institutes. SSA works alongside the UK Ministry of Defence naval procurement and research programmes. Also the Department of Energy and Climate Change.

Media Partners:

The RIB and High Speed Craft Directory brings together specialist boats, equipment and new technology for professional marine organisations worldwide. This unique online resource is used by military, coastguard, police, search & rescue and professional organisations operating Rigid Inflatable Boats (RIBs) and High Speed Craft (HSC).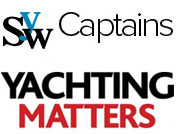 Super Yacht Captains (SYC) is a specialist website for professional Captains. In the dynamic industry that is professional yachting, captains and engineers rely on the expertise and advice of their peers to make the most informed decisions. SYC is run by Yachting Matters, the magazine with targeted distribution to the world of super yachts.

These are part of the same US group of print and online publications. Maritime Reporter and Engineering News have provided unparalleled coverage of the maritime industry for over 65 years. Marine News delivers coverage of the workboat industry, focussing on the domestic US shallow draft workboat sector.

Maritime Journal is a UK based magazine focused on commercial marine activity in the European port, harbour, coastal and nearshore environments.

Marine & Maritime Gazette is a UK based magazine, with digital circulation, for professionals in the marine, renewables and offshore industries.
Event Manager: Julie Arthur +44 (0)7449 000228