2017 Sponsors & Supporters
Supporters: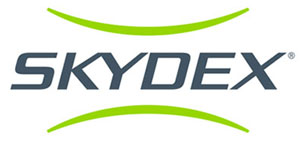 SKYDEX® is a global leader in impact mitigation and cushioning solutions. Installed in 20,000 military vehicles and 6,000 marine craft, SKYDEX's proprietary technology is engineered to excel in the harshest and most demanding conditions. By customizing their technologies to meet specific market requirements, SKYDEX maximizes product and end-user performance. SKYDEX is dedicated to Protecting Things That Matter®

The SHOXS engineering team works closely with customers to develop a wide range of technology led products to meet the shock mitigation requirements of boat builders and end user organisations. The objective is high quality engineering coupled with a variety of configurations to meet the widest range of applications. The SHOXS product line is constantly advanced through sea trials, lab testing, science and engineering.


SCOT SEATS have developed the knowledge and experience to provide world class marine seating solutions. The marine range includes shock mitigation jockey and helmsman style seats, crew and passenger seating. In-house skills include metal fabrication, joinery, upholstery, spray painting / coating and composite manufacture. Scot Seats Group design and manufacturer seating for multiple transport sectors.


SHOCKWAVE design, develop and manufacture a range of marine suspension seating. Shockwave ICE - Integrated Control Environment - are suspended cockpits designed to provide adjustable, multi-axis shock mitigation for vessel crews, equipment and electronics. Shockwave is dedicated to marine safety and adventure with a history of taking products into some of the most severe open water conditions on the planet.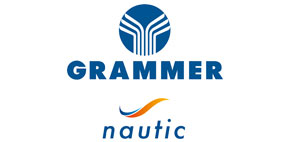 GRAMMER Nautic manufacture a range of dedicated marine seating for the professional maritime sector. Avento Pro Air and Avento Pro M suspension seats are designed to provide high standards of comfort and ergonomic support for crews and passengers on professional vessels in the maritime workplace. Grammer has been building seats for all modes of transport for over 50 years.


DYENA Offshore is a vessel and crew health monitoring solution designed to aid operators in managing the fleet and wellbeing of their staff. Features information on position, performance and crew manifest plus recording acceleration and vessel motion in 6 axes. System can monitor and review engine parameters, vessel use for condition based maintenance and provide man overboard alerts


SPINLOCK Deckvest range of lifejackets has a compact 3D shape with front opening belt system for fast and secure fitting. The wide range of chest and back adjustment allows the wearer to have a comfortable fit which gives increased freedom of movement for working on deck. Provides efficient working and reduced fatigue for 'continuous wear' commercial marine applications due to improved design, weight distribution and fit.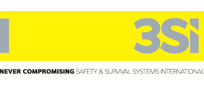 3Si (Safety & Survival Systems International) group has a large portfolio of marine safety products and services covering commercial, leisure and military markets. 3Si specialises in the worldwide supply, distribution, service and hire of marine safety equipment. Brands include Ocean Safety, Challenger, Kru, Revere Survival, Typhoon and Neil Pryde Sailing.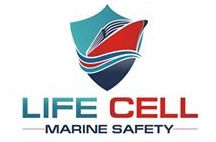 LIFE CELL is a SOLAS approved buoyant device that can store safety equipment including EPIRB, flares, flashlight, air horn / whistle, heliograph / mirror. Life Cell was designed and developed after a real-life accident at sea and aims to redefine how safety equipment is stored on boats. Life Cell comes with a mounting bracket designed to allow the unit to float free in the event of a vessel sinking.


HARKEN products range from pulleys for single-operator handling of 95 ton break loads that only weigh 22.5 kg, to best-in-class corrosion-resistant rails & cars for adjustable anchorage points, and quick release RIB seat track systems. Driven by the ethos of strong-but-light (SBL), Harken's growing range of products for inshore, coastal and short sea applications make working in adverse conditions easier, safer and more productive.

KPM Marine has specialised in the design and manufacture of safety critical products for the marine and automotive industries for over 20 years. The KPM range of marine products includes modular vessel interiors, engine room air management systems, bilge pumps and sea strainers. KPM design and manufacture a range of specialist seating and components, including bridge seating with integrated controls.

Southampton Marine and Maritime Institute (SMMI) is a unique and internationally recognised centre of excellence for research, innovation and education. SMMI work spans both the natural ocean environment (marine) and human use of the sea (maritime). SMMI is a distributed community of academics and researchers located in Southampton UK and around the world.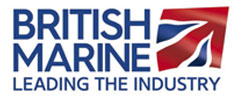 British Marine members come from 4,200 businesses in the UK leisure, superyacht and small commercial marine markets. The turnover of those markets is worth around £2.8 billion. British Marine work with members to achieve sustainable growth in a competitive global environment through the provision of world-class goods and services.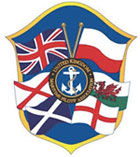 The United Kingdom Maritime Pilots' Association (UKMPA) is the representative professional body for authorised Pilots in the United Kingdom. The UKMPA is affiliated to the International Maritime Pilots' Association (IMPA) which holds consultative status as an NGO at the International Maritime Organisation (IMO).

SSA membership includes manufacturers with a 99% share of UK ship production. Sectors include shipyards, commercial boat builders, equipment manufacturers service providers and research institutes. SSA works alongside the UK Ministry of Defence naval procurement and research programmes. Also the Department of Energy and Climate Change.


Maritime Reporter and Engineering News have provided unparalleled coverage of the maritime industry for over 65 years. Marine News delivers coverage of the workboat industry, focussing on the domestic US shallow draft workboat sector.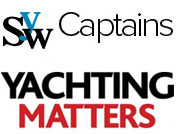 Super Yacht Captains (SYC) is a specialist website for professional Captains. In the dynamic industry that is professional yachting, captains and engineers rely on the expertise and advice of their peers to make the most informed decisions.
SYC is run by Yachting Matters, the magazine with targeted distribution to the world of super yachts.
For further information contact: