April 2017 - RS & WBV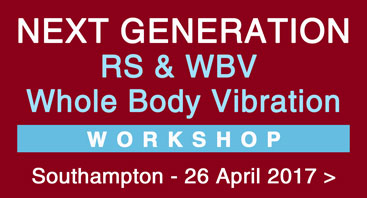 Focused on Sub IMO / Sub 24 metre Professional Sector



Workboats – Search & Rescue – Pilot Boats – Patrol Boats – Survey

Wind Farm Support – Training & Charter Vessels – Superyacht Tenders

All marine sectors are invited to participate in the 'RS & WBV Whole Body Vibration Workshop' at Grand Harbour, Southampton on Wednesday 26 April 2017.

Attendees include Professional, Commercial and Military Organisations, Boat Operators, Boat Builders, Equipment Manufacturers and Maritime Legislators..

There is no 'one off' solution to the demands of fast boats at sea. A high incidence of injuries to personnel can affect the overall performance of an organisation.


Injuries to back, knee, hip and neck are typical on high speed craft. This seminar highlights why an effective shock mitigation strategy is essential.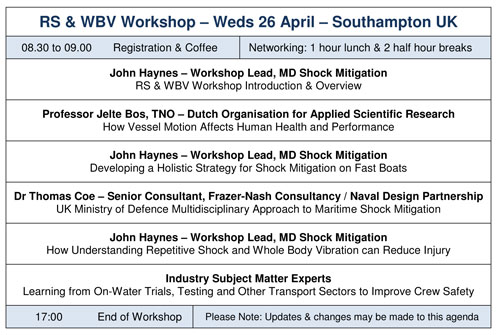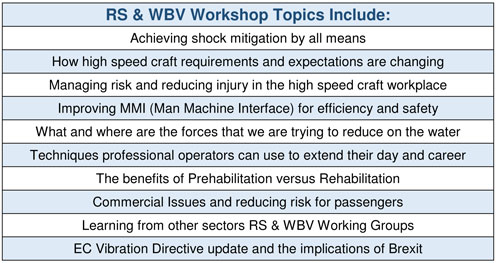 Presenters include Subject Matter Experts:
Background to the Event:
We run specialist events that create an independent platform where maritime organisations can address relevant issues and share knowledge between sectors. Support has been excellent from the marine industry and end-user organisations.