Lifejackets Are Part Of An Integrated Life Saving Solution
The principles of life saving equipment have not changed since before the days of the Titanic. Equipment is designed to either keep individuals or groups of people afloat, allow them to be located or allow them to be transferred off the vessel. In history there was very little integration between these products however with the advent of more advanced location systems this has changed significantly in the last 10 years. Lifesaving must start with the fundamental determination to save individuals lives and therefore the lifejacket starts and ends as the most important part of lifesaving equipment.

The lifejackets is now capable of inflating without intervention from the wearer, capable of keeping the individual attached to the vessel or able to be lifted from the water through the incorporation of the harness systems. With the advent of new location systems and their incorporation into lifejackets can now provide location information to the rescuers.

These features allow a lifejacket to preserve life and intrinsically assist the casualty to be located and rescued. As safety and survival packages fitted to vessels capitalise on the advances in technology and new regulation allows these products to be combined together, the way in which a lifejacket becomes integrated into this system becomes more possible and important.

Individuals needs to ensure that they capitalise on this through product understanding and product training to ensure they give themselves the best chance of survival.

Alistair Hackett - General Manager, Ocean Safety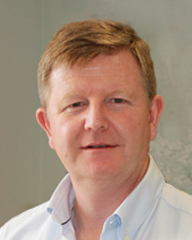 Alistair spent 16 years as Logistics Director at The Challenge Business and was involved in the support of all 51 of the Global Challenge circumnavigations including that of Dee Caffari in 2005/6. Joined Ocean Safety in Southampton as General Manager in 2006 and within that role has also managed the supply of all the safety equipment and safety training for the last 3 Volvo Ocean Races. Alistair is a member of the RORC Special Regulations Committee and also the RYA Technical Committee.
Ocean Safety are the UK's leading independent supplier of safety equipment to the commercial, offshore, super yacht and leisure markets with branches in Southampton, Plymouth, Glasgow & Aberdeen.

3Si (Safety & Survival Systems International) group has a large portfolio of marine safety products and services covering commercial, leisure and military markets. 3Si specialises in the worldwide supply, distribution, service and hire of marine safety equipment. Brands include Ocean Safety, Challenger, Kru, Revere Survival, Typhoon and Neil Pryde Sailing.