Reducing Risk For Anyone Working On Or Near To Water
Preventing and dealing with man overboard situations is relevant to all people going on, or working near to water. The MAN OVERBOARD Workshop aims to reduce the risk caused by people falling in the water on vessels of all sizes. The focus is on current issues, plus emerging areas of concern that operators may need to face tomorrow. In a changing world the use of technology is increasing for many organisations, but safety remains high on the agenda for professional mariners.
Fast moving sessions highlight the hard lessons learned from recent fatalities. Viable solutions need to be simple and effective. Using the latest knowledge from around the world this group will identify the effectiveness of traditional man overboard (MOB) methods versus innovative systems. For professional organisations the unique knowledge gained from presentations and networking sessions will help to shape long term decisions that lead to improvements for current operations, along with procurement of next generation boats and equipment.

The agenda has been shaped by asking a dynamic industry group to share their confidential concerns about personal safety in the maritime workplace. This open approach generates burning questions with plenty of constructive discussions. Man overboard and death by drowning or exposure is still the prime risk for anyone that goes to sea. We simply need to reduce that risk to as low as possible for anyone on or near the water. A key issue to address is, 'are man overboard exercises realistic?'
John Haynes AFNI FRINA - Workshop Lead / Managing Director, Shock Mitigation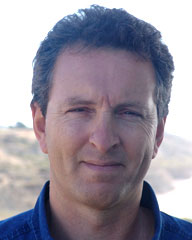 John is an Associate Fellow of The Nautical Institute, Fellow of RINA, Commercial Yachtmaster Ocean and Advanced Powerboat Instructor. Subject matter expertise includes 30 years professional sector training, consultancy and strategic product development. He has worked with over 100 organisations including military, SAR, police, commercial operators, designers, OEM equipment manufacturers and boat builders.
He has chaired a broad range of maritime conferences and workshops. Technical papers and specialist articles on future requirements and new technology for international publications include Ship & Boat International (RINA), Defence IQ, Maritime Reporter, Marine Link, Marine News, Maritime Journal, Seaways, Maritime Pilot Journal, Powerboat & RIB, Yachting Matters (Superyacht), Ship & Offshore.
He is founder of the RIB & High Speed Craft Directory which brings together specialist craft, equipment and knowledge for professional maritime operators in the sub IMO / sub 24m sector worldwide. At Seawork 2016 he was voted Maritime Professional of the Year.